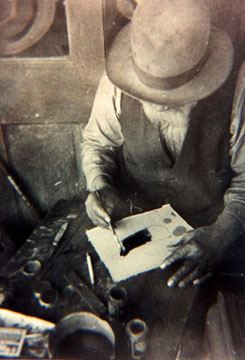 For information about an available work, please contact the gallery.  We also have an available work by Charles Shannon.
Bill Traylor painting around 1939. Photo taken by Jean Lewis, a member of the New South.
Bill Traylor's grave was marked in 2019 after funds were raised by the Bill Traylor Monument Committee.  Please see Marcia's Muse (blog) for details.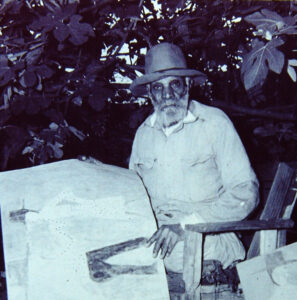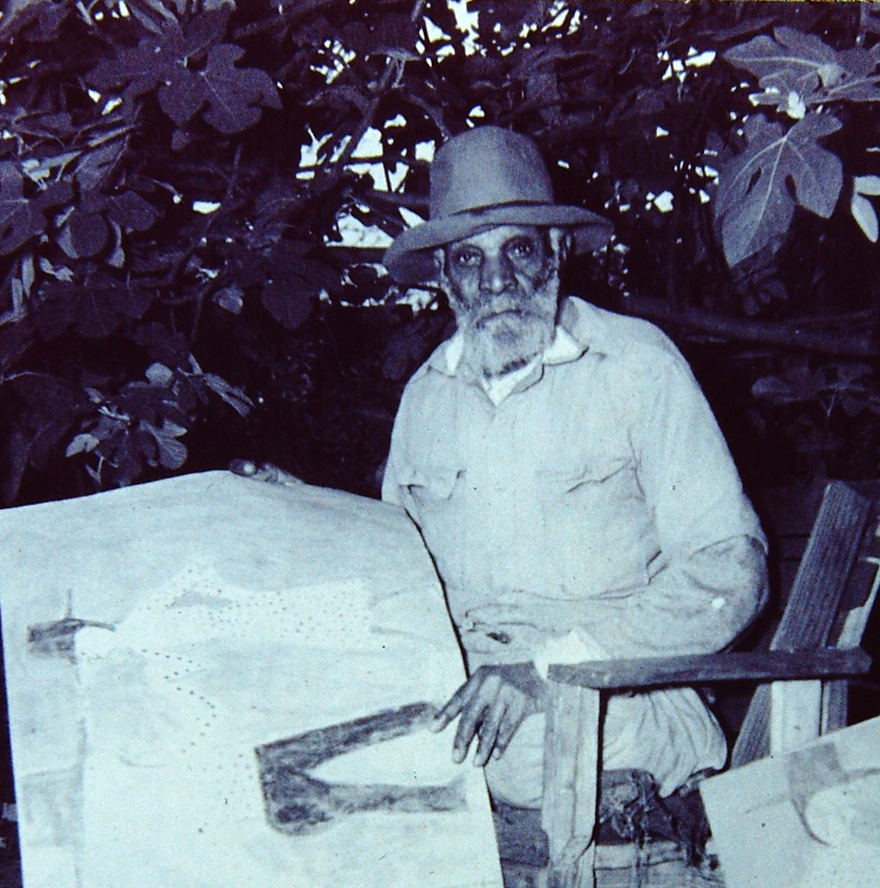 Bill Traylor in the backyard of his last home with his daughter, Sarah Traylor Howard in 1948.