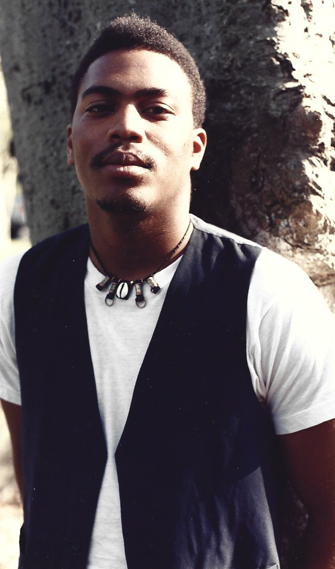 Calvin Livingston, sometimes known as Calvin "Red Dog" Livingston, was among the youngest of outsider artists. He was a cousin of Charlie Lucas, the "Tin Man," who encouraged him to draw. Livingston was born in 1970 in Tuskegee, Alabama, but eventually settled in Autauga County, Alabama.
Livingston painted on tin cut out shapes, plywood, and other found materials. His constructions were "vivid" in their colors, textures, and bold images. "I am the Pablo Picasso of Prattville. I believe it's true in my mind" he stated. Christine C. Neal wrote in an article for Art Papers, that "Calvin 'Red Dog' Livingston creates large, figurative works that manage to look naive but sophisticated at the same time," comparing his primitive symbols and designs to the powerful brush strokes of the German impressionist painters.
Livingston married and had several children. He supported his family by being a commercial truck driver until he died suddenly of a brain aneurysm December 19, 2012.