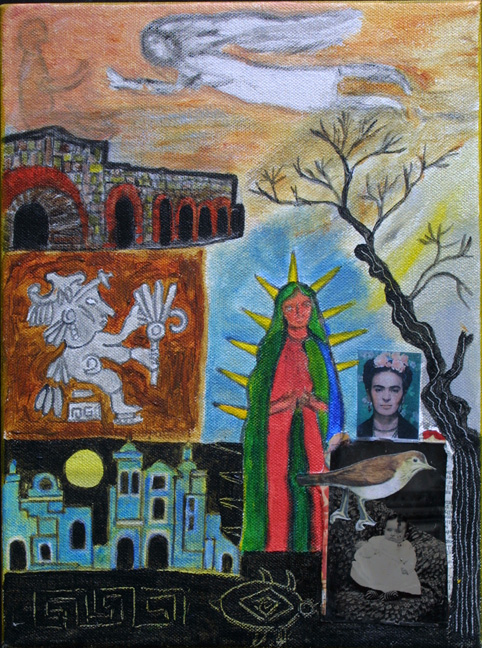 Marquardt was born in Potsdam, Germany, where, as a child, she spent the war years. At age twenty she emigrated to America. After raising four children, she turned to painting in earnest. She is self-taught. Her multi-layered works often have gold leaf mixed with old photographs and letters from her homeland. Some of her imagery is related to surviving stage three ovarian cancer. She later divorced after almost thirty years of marriage.
"I see myself as an intuitive painter. It's not a planned process. Somehow I start to paint an image and it's more like a thought that comes out. It's more a memory. I grew up in the company of women and kids, trying to survive in a war I couldn't understand. The sound of the sirens, running for your life to find shelter, and, at night, the fantastic flash and detonation of houses being hit. And then the Berlin Wall coming down, the feeling of my youth. How differently I could have grown up."
"When I paint my figures I feel that they are part of a tissue and they are loosely painted. I pull them out of myself slowly like pieces of skin that rip in the process."
Marquardt's work has been exhibited in New York and in Germany and is in numerous collections worldwide.