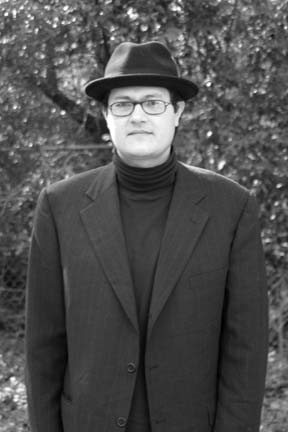 Born Christmas Day 1975 in Seoul, South Korea, Pak's mother was Korean and his father was an American. He was reared by his father in Tallassee, Alabama after traveling in the military for several years.
Nichols finished high school in 1993 at the age of seventeen. An avid, bright student, he then attended college at the University of Alabama on scholarship where he studied History and English. Epilepsy was a constant problem for him that medication did not control. While in college, Nichols won a competition for musical composition and his musical score was performed. When asked what instruments had he written it for, he explained that it was all done with human sounds, performed by 27 humans on stage. His other compositions used car horns and had wildly innovative approaches to music. After failed suicide attempts in 1995 and 1996, he was hospitalized and diagnosed with bipolar disorder. He dropped out of college in 1998, essentially becoming homeless as he traveled, doing research for a novel he longed to have published.
NIchols started painting in 1999 after seeing a friend's paintings. With the gift of two tubes of paint and some canvas, he started painting, but was still working on his book and trying unsuccessfully to get a band together. He got in trouble again in August of 1999 when he was hospitalized in a crisis stabilization unit. With encouragement, he began painting again in earnest when he was released.
Nichols wanted to go back to college and for several years, he stayed with various friends at colleges and attended large classes without being enrolled learning what he wanted.
During the last seven years of his life, he achieved independence, never lapsing back into depression. Without need of any medication, He maintained a business web site, painted constantly and wrote many musical scores. He played in and wrote music for several bands during this time. Having a small one room apartment near a business area gave him the ability to walk to work. His creative accomplishments were staggering during this period of constant output. "I don't know much about art, but I know what I like to paint. I feel confident that my work will improve as time goes on."
The Kentuck Museum mounted his first one-person museum exhibition in 2006. He created collaborations with Hank Lazer, noted poet and University of Alabama professor who had maintained contact with Nichols. Lazer commented, "I was in awe of his ability with words when he was my student."
On July 21, 2008 Nichols died suddenly of natural causes. His rare works are in collections now throughout the United States and several were recently accepted into an Alabama museum.
–Marcia Weber