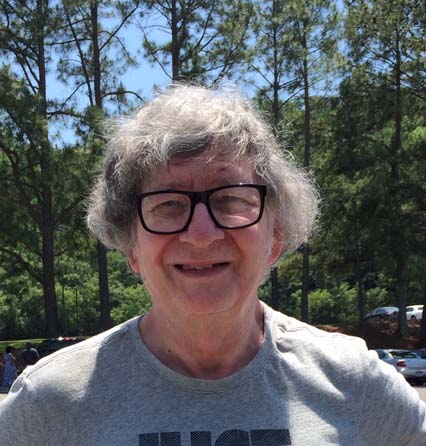 Born February 7, 1942
John Phillips is a native of Alabama, born in an industrial area north of Birmingham known as a tough neighborhood. Always a loner, he had a difficult time in school and never learned to read or drive. He did learn how to fight and was a very good boxer which helped to stave off the jeers from other classmates about his inability to read. He excelled however, in drawing maps for his teachers whenever asked. When John was in elementary school, he became acquainted with a friend of his mother who was an artist who painted ships and seascapes. He was so fascinated by the paintings he remembered that he eventually got a paint set, with the intention to teach himself how to paint. He set up a studio in a corner of his bedroom and began to paint with oils on canvas.
He lived with his widowed mother and skipped from job to job before being let go numerous times. He experienced a nervous breakdown in his early 20's. Finally he went to work in an outdoor metal furniture factory where he worked for 41 years as a visual inspector. At the age of 28, John married Kaye, who was ten years younger. They have no children.
Through the years, John has been a very visual person who is extremely observant of his own environment. He also is motivated by landscapes he sees in television and in magazine ads. His passion for painting grew by the year until it became an obsession. His wife encouraged him to paint everyday, first, when he was unable to work while recuperating from hernia surgery. Then, when he was laid off from the furniture factory.  He began to paint all day every day. If his painting isn't going well, he often gets into a depressed state and becomes bedridden until an idea comes to him to try something else. He works on certain paintings for weeks until he feels they are complete.
Painting is now his life, his constant passion, with encouragement from his wife and dogs.
–Marcia Weber